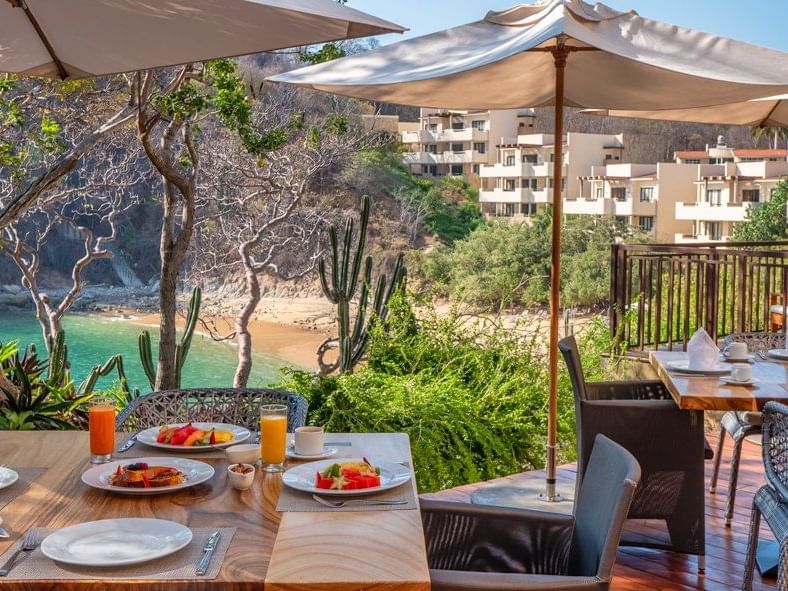 Mexican - International
|
Casual
The PÜR Restaurante experience begins with its impressive lamp over a mirror of water, inviting you to experience a casual environment featuring Oaxacan and international cuisine throughout the day.
PÜR Restaurant is perhaps best known for its superb wine collection, highlighted by a beautiful cellar that is integrated into the room as part of the interior design; let us help you along your culinary journey by providing pairing recommendations for our dishes.
Likewise, the terrace offers a fresh and relaxed atmosphere overlooking the sea, enriching your experience at this sophisticated restaurant.
Hours of operation
Breakfast: 7 am - 11 am
Lunch: 1 pm - 5 pm
Dinner: 7 pm - 11 pm