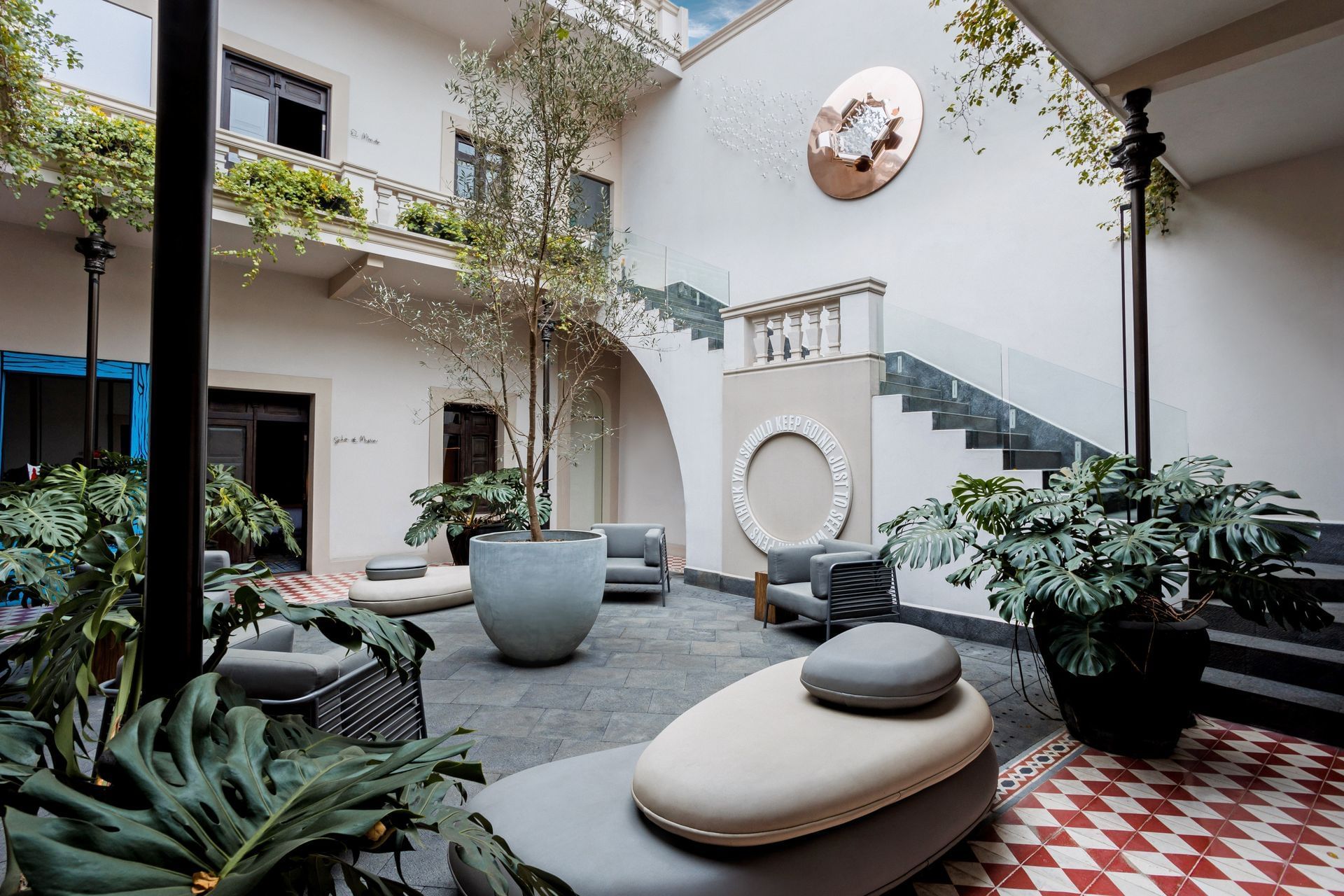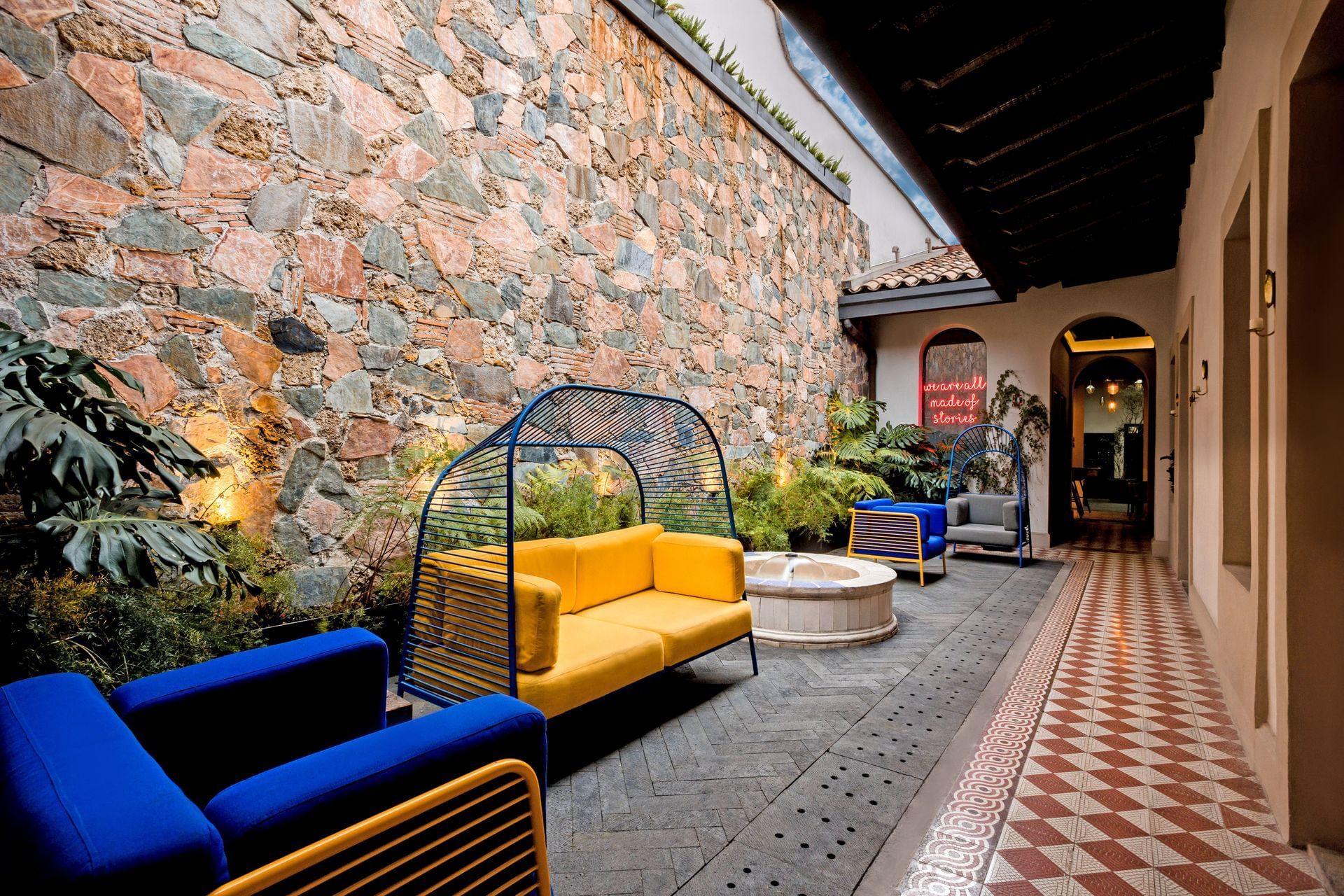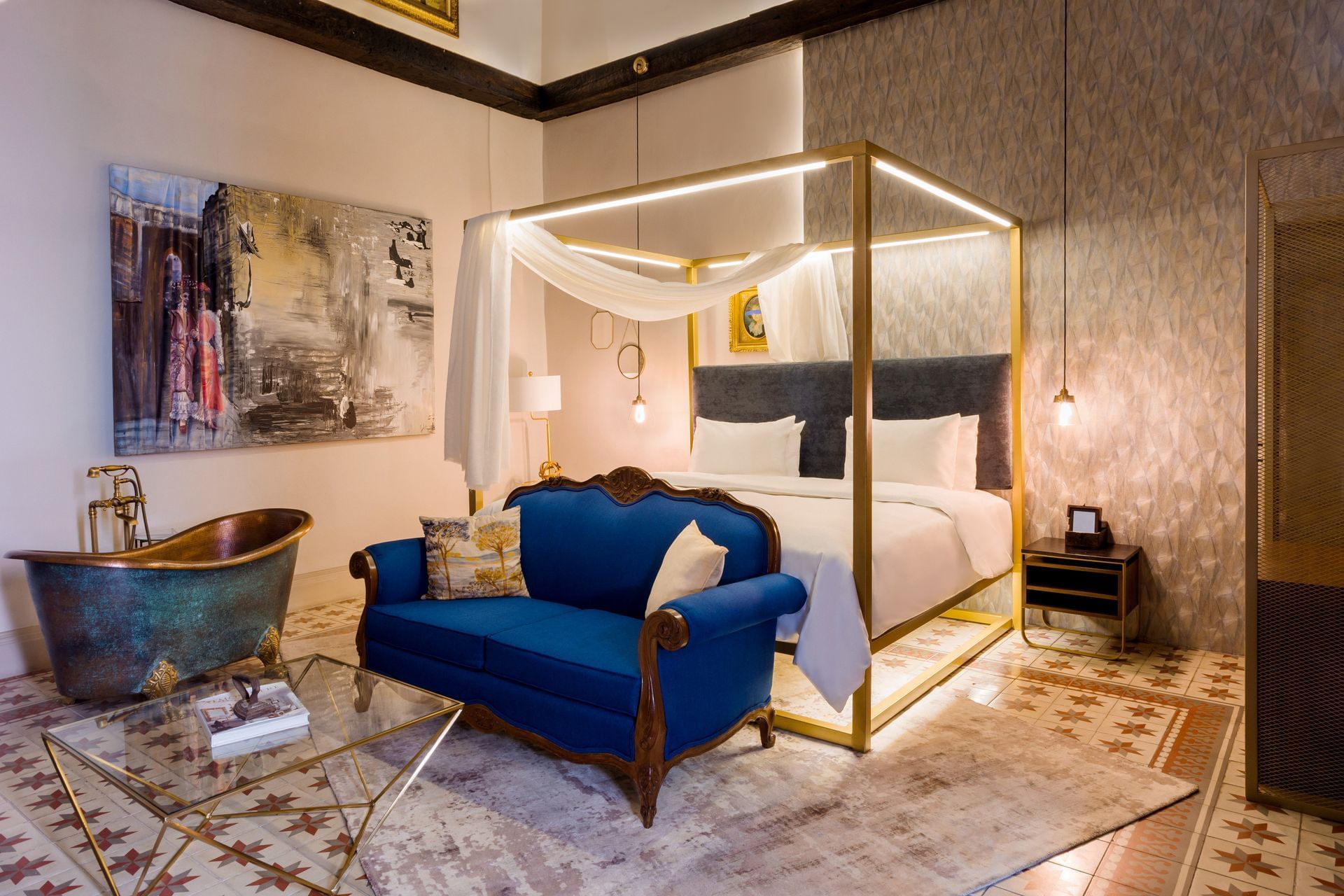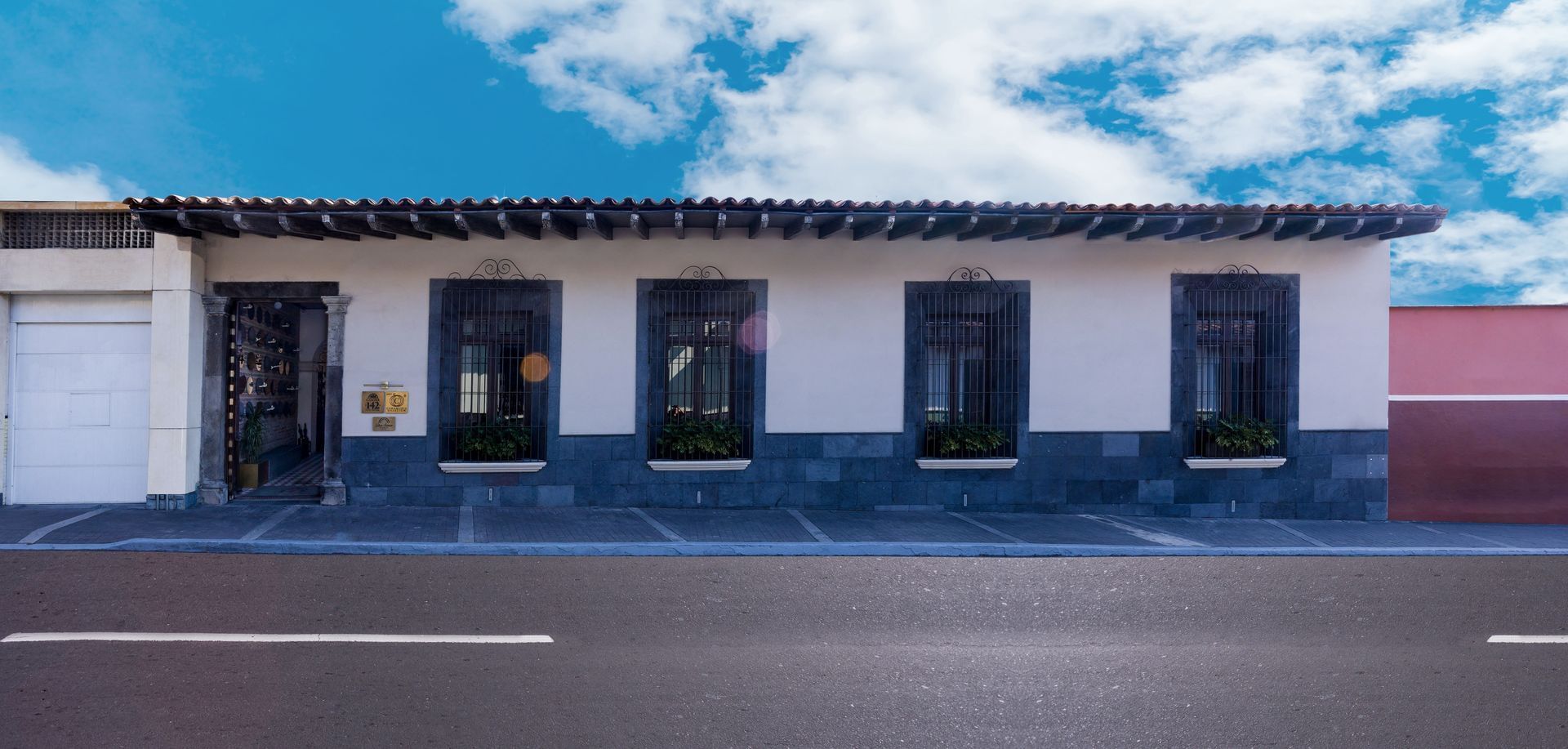 Casona 142 Orizaba, Part of Curamoria Collection
Experience a stay at our Hotel in Orizaba, a space that blends tradition with modernity amidst a truly majestic setting
Casona 142 Curamoria Collection is a hotel boutique in Orizaba that invites you to experience the best of Orizaba while staying in the heart of the city. From the moment you arrive, you'll be immersed in an attractive and truly special atmosphere reminiscent of the golden eras, both in its reception area and in each of its original courtyards. Every aspect of Casona142's decoration has been meticulously chosen to provide a pleasant and unforgettable accommodation experience. The recovered objects from the original property and the iconic details create an impressive interior design. Throughout your stay, you'll find yourself immersed in a grand and ancient space that seamlessly combines classic and contemporary elements. Surrounded by pictorial art, exquisite lighting, tapestries, and meticulous interior design, the hotel exudes a harmonious and eclectic ambiance that is truly admirable in Orizaba.
This Magical Town is guarded by the spectacular Pico de Orizaba, nestled in the mountains of the central region of Veracruz. As an important colonial city, it is recognized as one of the most cultured in the country. Throughout its vibrant history, it has accumulated an architectural heritage worthy of admiration, and Casona142 Curamoria Collection is no exception.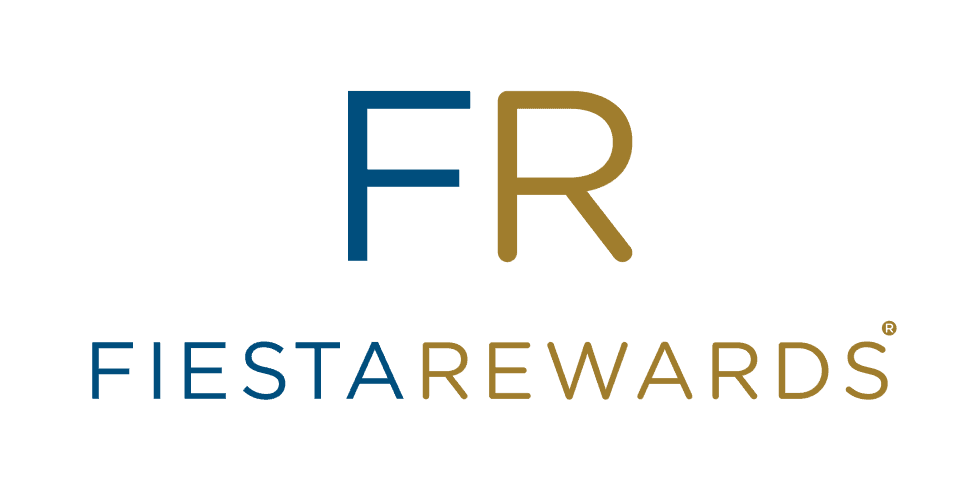 Fiesta Rewards
Embrace the excitement of the Fiesta Rewards experience at Curamoria Collection hotels. Give your trips a different meaning and be part of the only frequent traveler program that really gets to know you.
Experience it at all our destinations, through our site, app, Fiesta Rewards line and Santander Fiesta Rewards.
Be part of Fiesta Rewards. Join here .